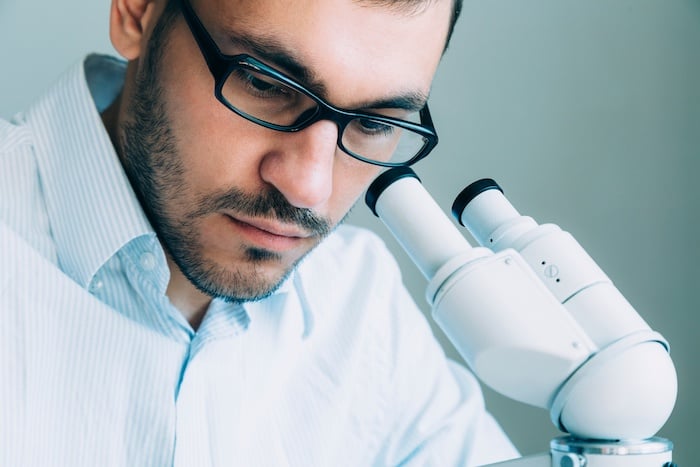 Your Beginners Guide to Outsourcing Pathology Services should feature chapters on these three qualities: Efficiency, accuracy and affordability.
Most consumers would agree that these are the most important factors to consider when seeking a service provider. But they are critically important to researchers in the medical and pharmaceutical industries. Researchers need accurate results quickly to help our country move forward in the disease prevention and drug manufacturing industries. Below is an overview of the key elements of the Pathology service outsourcing process.
Identifying Pathology Services for Outsourcing
Securing accurate pathology results efficiently and affordably is vitally important to hospitals, pharmaceutical companies and contract research organizations. Just some of the Pathology services that can potentially be outsourced include the following:
Reproductive pathology
Toxicologic pathology
Reproductive pathology
Carcinogenicity
Advancement of research requires the fastest delivery of pathology reports and information. Failure to supply accurate pathology results promptly, can lead to dissatisfaction and the potential loss of business to a competitor who promises to deliver sound results quickly.
Below are three key steps to take when determining whether to outsource pathology services to a provider.
1) Screen for Accuracy of Results and Adherence to GLP Standards
As you evaluate CROs to potentially handle your pathology services, you should maintain a focus on accuracy by following these steps:
Ensure that operations abide by GLP regulations
Confirm the existence of sound training, especially on GLP regulations
Make sure the provider has a dedicated Quality Assurance Unit (QAU)
Degree of success with surveillance audits conducted by the FDA
Ensure that the provider strives to provide the highest level of customer service
2) Assess Efficiency by Screening for the Ability to Provide Fast Service
A pathology service outsourcing company must demonstrate the scalability to handle large requests quickly without compromising the quality of results. Preserving quality while providing speedy results is particularly important with GLP-based studies. A CRO's inability to meet customer deadlines could result in client dissatisfaction or selection of an alternate outsourcing company.
3) Ensure that the Company is Committed to Offering Affordable Pricing
CROs, research organizations, pharmaceutical companies, and academic institutions must abide by strict budgetary guidelines. In many cases, they are expected to deliver ground-breaking results with a limited staff and small operating budget. While it may initially seem counterintuitive to outsource pathology services, the reality is that the outsourcing process can help an organization become more productive. Below are four ways the outsourcing process will help your organization save money by more effectively utilizing valuable staff and resources:
Contract pathologists can often read directly into your existing software
By outsourcing pathology services, your organization can focus on growth
Customers satisfied with price and results will generate repeat business
Never assume that your organization cannot afford to outsource pathology services, as renowned CROs will typically do their best to develop an affordable solution to meet your needs.
Selecting the Best Outsourcing Company for Your Pathology Services
The process of selecting the best provider to handle your pathology services does not have to be labor intensive. Please contact us for a clear explanation of how we will meet your need for accuracy, speed and affordability. We will outline the benefits of outsourcing your pathology services to our team of committed professionals.