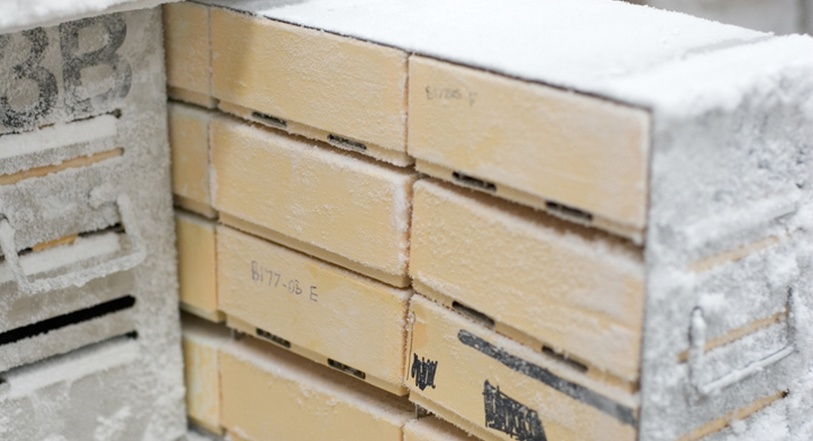 Maintaining integrity at each step in the life cycle of your study materials is the primary responsibility of a contract specimen storage facility. This includes controlling conditions, auditing the facility for GLP preparedness, safeguarding the inventory and offering transparency at every point throughout collection, transport, processing, storage, retrieval and disposal of study materials. A quality facility will work with you to establish the most appropriate storage solutions for your particular needs and plan accordingly to ensure those requirements are achieved.
Comprehensive biospecimen storage and management requires that the following considerations be guaranteed.
1. Quality Assurance and Compliance
Established standard operating procedures (SOPs) must be put in place to ensure compliance with constantly evolving regulations and industry standards. These should include procedures for logging exact temperatures at specified intervals.
Regular internal and external audits of facilities and procedures will also verify that SOPs are effective and being following correctly by trained staff. The opportunity to audit contract storage facilities should also be afforded to clients themselves. Auditing the contract specimen storage facility should give you confidence that there are, as a measure for the facilities having quality systems in place at all levels.
Verify that the facility maintaining your study materials has been audited by the FDA and ask to see the FDA's report. The facility should meet high standards for the procurement, processing, storage and distribution of biospecimens that align with quality best practices in the biorepository field. For facilities handling human samples, FDA will issue a license to establish operation in accordance with Current Good Tissue Practices (cGTP).
2. Temperature Regulation
The integrity of your data samples is absolutely dependent upon the ability of the storage facility to maintain consistent temperature controlled conditions throughout every step in the handling and storage of the specimens.
Procedures to guarantee temperature stability throughout the storage and processing steps include:
Validate storage facilities and equipment by implementing proficiency testing and scheduled servicing

Monitor and record temperatures and humidity constantly (24 hours per day; 7 days per week)

Employ necessary back-up equipment that is powered and maintained independently of primary equipment

Establish automated alerts to indicate when equipment needs a service check and triggered alerts within seconds of any fluctuations in temperature to a qualified individual
Whether maintained in ambient conditions (room temperature), cold storage units (-20°C or 4°C), ultra low-temperatures freezers (-80°C), or in liquid nitrogen at -190°C; it is essential that the storage temperature remain stable with no exceptions.
3. Security
Your samples are the culmination of valuable time and painstaking hard work; maintaining them in the best possible condition is essential for successful future analyses. A quality contract specimen storage facility will understand this and take the most stringent precautions necessary to safeguard your experimental material. Facilities should be secure, with access only granted to properly trained staff. Video surveillance is an important tool for protecting valuable samples as well and should be utilized on site.
Moreover, detection and prevention measures, including heat, smoke and motion detectors connected to the security system, will ensure the fastest possible response times in case of a fire or other unforeseen calamity. Surge protectors and automatic backup generators will also ensure that samples are safe and temperatures are maintained in the case of a power outage. Other resources that are required to run equipment and maintain storage conditions (i.e., liquid nitrogen, dry ice, diesel fuel) must be stocked and readily available so that no lapses in controlled conditions are possible. The quality biorepository will take every precaution to maintain the security of your valuable samples.
4. Access / 24-Hour Retrieval
Prompt and reliable access to your study materials will allow efficient use of the material for future experimentation. Tracked, temperature-controlled shipping within 24 hours of making a request is a service that your contract facility should offer. Tracking and a detailed inventory will ensure that controlled conditions and regulatory compliance were maintained throughout storage and transit. This careful monitoring will expedite retrieval and shipment of your samples so that you have access when you need them.
The bottom line: Make sure the contract biospecimen storage facility that you are trusting is doing everything possible to safeguard the integrity of your GLP or non-GLP study materials. There should be detailed and comprehensive plans in place for each of the 4 points listed above. Don't take a risk with your study materials—future experiments and discoveries depend on it!